MakeMyTrip offers assured hotels to boost online booking
The brand has also launched a new campaign created by Publicis Capital to support the launch of MMT Assured Hotels, also highlighting its 24×7 hotline for hotel-related problems
BestMediaInfo Bureau | Mumbai | March 21, 2017
MakeMyTrip has launched MMT Assured Hotels — an offering that comes with stay and service guarantee from the brand. Also back are the brand's two brand ambassadors, Alia Bhatt and Ranveer Singh who not only talk about the new offering from the travel company but also shed light on the 24×7 hotline for hotel-related problems.
With this offering, MakeMyTrip aims to provide yet another compelling reason for customers to book their hotel stay online, in line with major interventions that the brand has rolled out in last 18 months to catalyse the shift from offline to online in the hotel booking segment.
Saujanya Shrivastava, CMO, MakeMyTrip, said, "The hotels market in India is highly fragmented and it presents a huge opportunity for leading companies like MakeMyTrip to take up this task of category expansion and I think we have taken up that onus. If you look at the stuff that we have done in the last 24 months, we have rolled out a lot of interventions and innovations to kind of give more reasons to the offline customer to come online and enjoy the benefits of booking hotels online."
"Now we again did a dipstick with our offline customers – people who book hotels offline but don't come online – and what emerged as a key barrier is one, unfamiliarity about booking hotels online and second, lack of human interface in case of last-minute issues with their hotel bookings. Therefore, to allay these customer concerns and anxieties at the time of booking hotels online, we introduced a new value proposition called MakeMyTrip Assured. Now these are carefully selected and handpicked properties where customers can rest assured that the hotel reviews and the pictures that they see with respect to these hotels are authentic. Secondly, we will back it up by saying they come with a quality assurance guarantee. So, the proposition of MakeMyTrip Assured is around awesome rooms, great service and a 24×7 hotline," Shrivastava added.
Claiming to be particularly excited about the 24×7 hotline Shrivastava said, "In my mind this is an industry first feature and it has not been done by anybody before. What it says is, should you have any problems with your hotel post check-in please reach out to us on our dedicated 24×7 hotline and we will endeavour to resolve your issue within 60 minutes, failing which we will make your stay free. That, I believe is putting your money where your mouth is. It is also evidence of how we as a brand and as an organisation are putting our skin into the game and this is all going towards opening up the hotel market in India."
The brand has also launched two ad films featuring Alia Bhatt and Ranveer Singh. Conceptualised by Publicis Capital, the first film in the campaign is about Happy (Singh) and his friend (Bhatt). Happy is offended with his friend for choosing a hotel through MMT Assured even though he is a hotel owner himself. Bhatt explains to him that she chose the hotel because of the picture of the rooms she has seen. Happy laughs at her and tells her pictures can deceive but is himself surprised when the rooms appear to be exactly like the pictures.
In the second ad, Happy tries to dissuade his friend from staying in the hotel by asking her what she will do if her room floods due to a broken tap in the bathroom, whereas in his own hotel he will be there to help her. His friend gives a call to the hotline and effectively shuts him up.
On using the much loved couple again for the campaign, Shrivastava said, "Since the time we introduced Alia and Ranveer in our family they have been phenomenal and the fact that we had signed them on as brand ambassadors last year and the kind of response we got from customers at large just went on to validate what we believed would be a great combination as brand ambassadors for MakeMyTrip. I think both of them resonate with young India, they are very bold and confident in what they do and they have grown from stature to stature. What they bring to the table are personas that are very aspirational and through them we want to inspire more of India to travel. We believe that with the kind of start we have got from them as brand ambassadors, it is only natural for us to continue that journey. With online hotel penetration at only 15 per cent, there is a huge opportunity for MakeMyTrip to open up this market even further and what better way to leverage Alia and Ranveer who are icons in their own way."
Talking about the creative concept, Nitin Pradhan, Head, Creative, Publicis Capital, said, "Along with conveying the proposition of MMT assured hotels, the task at hand was to use the celebrity duo in a way that strikes a fresh chord and is even more engaging than the previous seasons. Since the benefits of the new product were more than one, we decided to say that through a continuing series of spots featuring the same characters. The idea of a hotel-owning young sardar upset with his friend for choosing to stay in 'another' hotel showed immense potential in terms of situational comedy. Alia, as a composed, confident friend who knows where she is checking in and why, complemented the heart-on-his-sleeve Sardar (Ranveer) perfectly."
Speaking about the media strategy and the marketing budget Shrivastava said, "We have got a very aggressive 360 degree media plan. On TV you will see us on general entertainment channels, news channels and movie channels. We are also the associate sponsors of Indian Premier League (IPL) this time and you will see us there as well. Besides there is a sharply targeted communication as far as outdoor and cinema is concerned. Beyond that you will also see us very aggressively on all the social media platforms to create virality and buzz."
"As far the marketing budget is concerned, without getting into the specifics, I will say that it is going to be commensurate with the task on hand which is to convince more of India and more of offline customers to come online and transact for hotels."
The TVCs: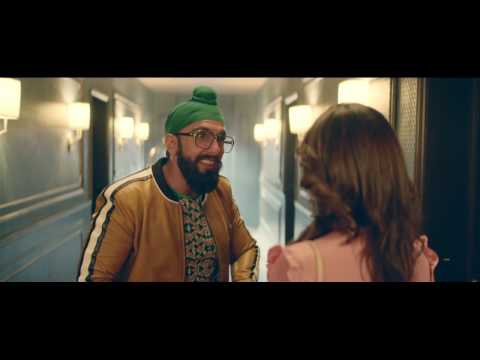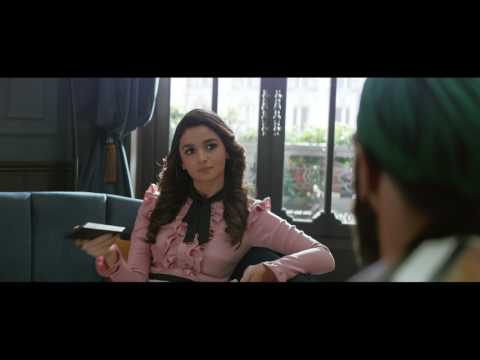 Credits:
Client: MakeMyTrip
Creative Agency: Publicis Capital
Managing Director and CCO, South Asia (Creative): Bobby Pawar
Production House: Curious Films
Director (Film): Vivek Kakkad
Producer: Shahzad Bhagwagar
Post Production: Prime Focus