Relaxo rebrands after 40 years for a new India
The footwear brand decided to refresh its brand image to stay abreast with the dynamic consumer preferences. The new logo reflects the brand's aspirations to look young, contemporary and stylish
Akansha Mihir Mota | Mumbai | January 11, 2017
Footwear brand Relaxo, for the first time in 40 years, has decided to refresh its image and identity with a new logo. The move comes as competition in the footwear market has increased and consumer preferences and market is also changing dynamically.
The company currently has five brands under its key brand Relaxo — Hawaii (slippers), Flite (women footwear), Sparx (sports shoes and sandals), Bahamas (trendy slippers) and Schoolmate (school shoes).
Need for rebranding?
Talking about the need to revamp and rebrand Relaxo after so many years, Rajeev Bhatia, AVP Marketing, Relaxo Footwear, said, "To rebrand Relaxo has been a very delicate and deliberate decision, since it is a brand that has been there for generations. The company initially started its functioning with the manufacturing of (hawai slippers) flipflops of good quality. The world is changing and in last 7-10 years, the speed of change has been very rapid. Therefore, we are also changing and adding new product line, catering to a new segment of consumers. While all this is happening, it is also imperative that we must change the corporate image to a more modern and forward looking organisation and not remain a single product company. We wanted to assure people that this company has moved ahead with time and taking in view this new generation's requirements. So the company took this bold initiative to refresh the brand identity."
The company that has undertook the logo design change is Elephant Designs. The creative agency working on Relaxo campaigns for decades is Arm Communications.
Gaurav Dua, ED, Sales and Marketing, Relaxo Footwears, said, "The footwear market is exploding with new global and domestic brands to meet the demands of the young and discerning Indians. Relaxo has a compelling story to inspire generations and believes in evolving with changing times, trends and ideologies of today's youth. The idea behind new brand identity is to introduce Relaxo as a future-ready company in sync with changes and challenges of a new and vibrant India. The new Relaxo visual identity signifies effortless movement towards progress. It represents the positive spirit of Relaxo as an enabler to progress."
New logo has a fresh and young look
The new logo reflects the brand's aspirations to look young, contemporary and stylish. The fresh look carries the hint of existing logo. As the company says, the swoosh stands for wave of transformation, optimism and positive growth.
Bhatia added, "The refreshed palette of berry blue and sunny yellow symbolises transformation, optimism and positive energy and growth of the brand."
Ashwini Deshpande, Co-Founder and Director, Elephant Design, said, "The rebranding exercise involved validation of current values of being reliable and approachable while seeking newer dimensions to reiterate the brand's leadership. In keeping with evolving consumers and new-age products, we built the new visual identity with a wave of positive transformation."
Why ads mostly with celebrities?
One doesn't get to see much ground-breaking creative ads in the category like footwear. The category mostly has ads that have celebrities talking about the qualities or the style factors that these footwear brands have. It is about time for Indian footwear brands to come up with something really creative to break the ice in the category.
Bhatia added, "To create ads in the category is a creative challenge. I would not say it is difficult but people try to take an easy way out. Footwear industry is mostly unorganised and home-grown and people easily relate to celebrities. And hence people choose celebrities to place in the footwear ads."
If one sees the trend and pattern of advertisement that Relaxo uses, it mostly used celebrities in them. In one of its earlier campaigns, the brand used Dara Singh as an ambassador because he reflected strength, quality and dependence. The company had also used Ashok Kumar, Sonakshi Sinha, Salman Khan and Akshay Kumar.
Asked why so much dependence on celebrities in ads, Bhatia said, "Celebrities are used in ads as they are easily noticed. In the footwear category, the fresh quotient is increasing. Celebrities are good way to position one's brand as youthful and fresh. It is important to know that the kind of celebrity you use should reflect the values of the brand. For eg., we use Akshay Kumar for Sparx as he is energetic and appeals to the youth. The brand very well relates to Akshay and the target audience's aspirations."
Relaxo ad with Sonakshi Sinha: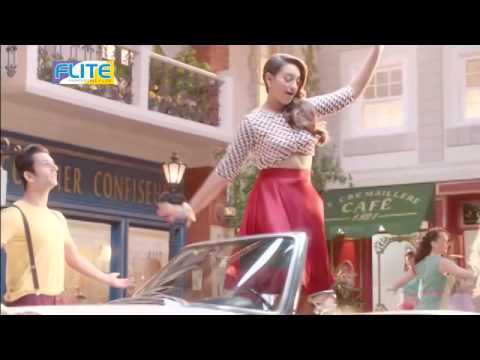 Relaxo ad with Salman Khan:
Another Relaxo ad with Salman Khan: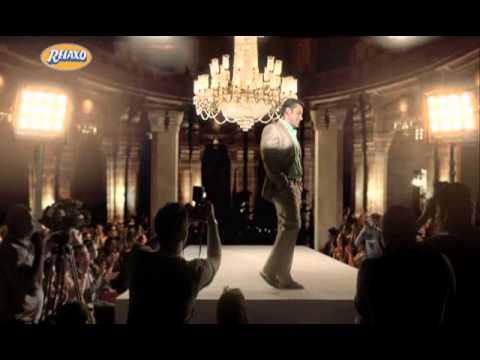 Relaxo ad with Katrina Kaif: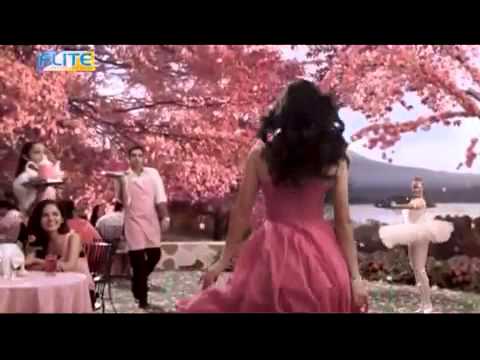 Relaxo ad with Akshay Kumar:
Talking about the challenges the industry faces, Bhatia said, "The industry is very unorganised and has a presence of a lot of small time players. The industry needs to come together and work on that front."
The target audience of the brand is everybody in the household. Relaxo has its own shopping portal shopatrelaxo.com. The brand is present on Flipkart, Snapdeal and Amazon. The brand mostly allocates its ad spend on BTL activities and on ATL. It advertises less on digital. On the ATL front, it does FM and television ads. Relaxo does a fair amount of activation too.
Established in 1976 by Mukund Lal Dua and Ramesh Kumar Dua, the company is headquartered in New Delhi and has regional offices in Bangalore, Mumbai and Patna. Relaxo has a strong retail presence in the country with 261 stores spread across 143 cities in nine states. The brand has its reach in South and West besides a strong presence in Delhi, Haryana, Punjab, UP, Bihar, Jharkhand and the North-East markets.