Speed
bli
nds,
shows BBDO Bangkok's ad
The campaign created for the Thai Health Promotion Foundation shows how speeding leads to tunnel vision and causes deadly accidents 
BestMediaInfo Bureau | Mumbai | March 17, 2017
BBDO Bangkok has created a new ad film for the Thai Health Promotion Foundation to make people aware of the dangers of speeding.
In Thailand, traffic accidents result in thousands of deaths and injuries every year. At one point, Thailand had the second highest number of accident globally. BBDO Bangkok partnered with Thai Health Promotion Foundation to create a public awareness campaign to encourage people to reduce their speed on the road.
The campaign, titled 'Speed Blinds You', uses the 'Tunnel Vision Theory' to explain that peripheral vision loss due to an increase in speed is how accidents can occur, which can be deadly to you, your passengers, incoming traffic and passers-by.
Commenting on the campaign, Suthisak Sucharittanonta, Chairman and Chief Creative Officer of BBDO Bangkok, said, "The world's second highest number of motorcycle accidents happen in Thailand. We wanted to give a clearer picture and understanding of one major cause of accidents; and the tunnel vision theory in this film clearly demonstrates this to riders."
The campaign that has been launched via multiple media platforms, including online and traditional media, has already garnered 5 million views and 40,000 shares on social media just three days after the launch.
The TVC: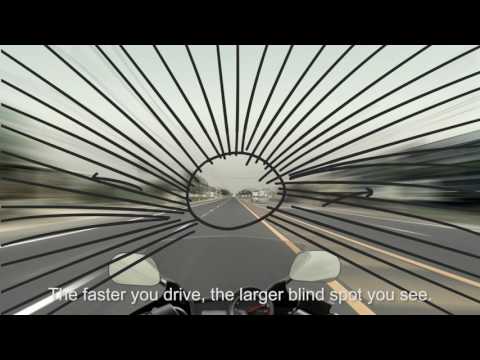 Credits:
Client: Thai Health Promotion Foundation
Agency: BBDO Bangkok
Chief Creative Officer: Suthisak Sucharittanonta
Deputy Chief Creative Officer: Anuwat Nitipanont
Creative Director: Nattawut Sittiwaraphan
Copywriter: Chayamon Bunnag
Art Director: Prasert Srivarin, Kroekkiat Chanthakitnukul
Client Services Director: Vasanai Pakapongpan
Account Manager: Natthanicha Taveesupapong
Agency Producer: Yathip Thanitthanaphat