Kwality milk says 'Zindagi mein rukna mana hai'
Conceptualised by McCann Health, India, the TVC features Akshay Kumar and gives out the message that with Kwality milk nothing will hold you back
BestMediaInfo Bureau | Mumbai | March 20, 2017
Kwality Limited has come out with a campaign for its brand of milk, 'Kwality'. The ad that features Akshay Kumar conveys the message that now nothing will hold you back as 'protein ki shakti' from Kwality milk will help you live 'zindagi' non-stop.
The ad picks up the everyday mundane traffic scenario and turns it into a power-packed sequence of energy and enthusiasm. It starts with Akshay Kumar spotting the Kwality milk van stuck in a traffic jam along with his car. As he tastes the milk, a gush of energy runs through his body and he goes ahead cutting through the traffic in style. His magnetic energy pulls the crowd with him and the whole street starts buzzing.
"The brand promise, zindagi non-stop, captures the truth of the fast-paced life we live today and at the same time presents the brand as a solution to keep moving forward. It is a different take on how milk can help you lead a life," said Rajesh Rai, Executive Creative Director, McCann Health.
Commenting on the campaign, Nawal Sharma, President and Head, Business Transformation, Kwality Limited, said, "We are going through an exciting journey of strategic transformation — from being a B2B player to B2C. Creating a strong brand is of utmost importance to us. The ad film delivers the brand promise very well. More importantly, we are getting good reviews from our consumers and trade partners since the time we have started airing it."
Speaking about the challenge they faced while making the campaign, Dr Harshit Jain, Country Head and Marketing Director (APAC), McCann Health, said, "The challenge was to find the right positioning for the brand. So, we did a thorough market analysis and came up with a strategy that could cut the clutter."
The TVC: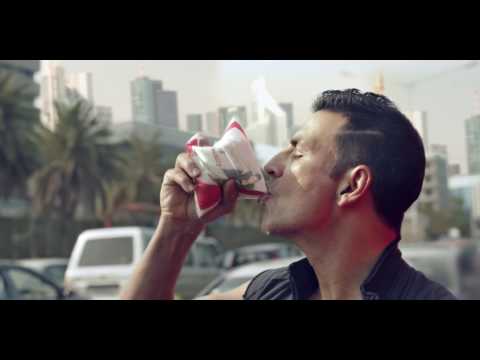 Credits:
Client: Kwality India Limited
Agency: McCann Health, India
Country Head: Harshit Jain
Vice-President: Daleep Manhas
Executive Creative Director: Rajesh Rai and Dinesh Gosalkal
Account Management: Kamya, Abhilasha
Creative Team: Anisha, Bhavesh, Prasanth