New Hyundai Grand i10's comeback is just 'Wowsome'
The model change campaign conceptualised by Innocean Worldwide is termed 'Wowsome' as the car has entered the market with an amazing facelift
BestMediaInfo Bureau | Mumbai | February 17, 2017
Hyundai has launched a campaign conceptualised by Innocean Worldwide to promote the new Grand i10. Other than a television commercial launch on February 6, 2017, Hyundai has also launched an innovative digital campaign 'Comebackpedia' for the car.
The campaign is named 'Wowsome' with the idea that the car has entered the market with an amazing facelift, which can be termed as 'Wow+Awesome'.
SM Talha Nazim, Senior ECD, Innocean Worldwide, said, "The Grand i10 was already one of the bestsellers from the Hyundai stable. Now it is coming back and with no ordinary facelift. The interiors and exteriors had undergone considerable changes. Stylish DRLs, a bigger AVN with smartphone connectivity, alloy wheels and all. With all this, we knew there was only one way to truly describe this comeback: Wowsome."
The television commercial shows a couple who has come to the station to see off the wife's mother. The wife tells her mother to take care and come back soon but the husband is busy on his phone. When the train is about to leave, he asks his mother-in-law to come again, just as a formality. The second shot shows the mother-in-law visiting again and the husband has to welcome her with an artificial smile. The ad ends with the voiceover that says not everything that comes back is awesome. But the new i10 that is back is 'Wowsome'.
Tapping the digital front, Hyundai tied-up with India's seven acclaimed humour artists to create a first-of-its-kind encyclopaedia of interesting comebacks, in the form of 'memes', a format popular among the youth on digital platforms to voice their reactions on current topics. The digital engagement plan also involves product website and promotion on internal channels.
Puneet Anand, General Manager and Group Head Marketing, Hyundai Motor India, said, "Hyundai Motor India is the country's most loved car manufacturer and as a part of our Experience Hyundai initiative, we are constantly innovating and improving Hyundai brand experience for our customers. Hyundai has a strong focus towards digital marketing to engage the youth across all digital platforms and #Wowsome campaign 'Comebackpedia' is a step ahead in the direction."
To participate, fans have to log on to www.itswowsome.com and create a 'meme' using the expressions of their favourite artists and add an interesting reaction to a comeback and further share it with their friends. The most unique 'memes' will feature in the video created by the humour artists and will also get a chance to win #Wowsome merchandise from Hyundai.
The digital video: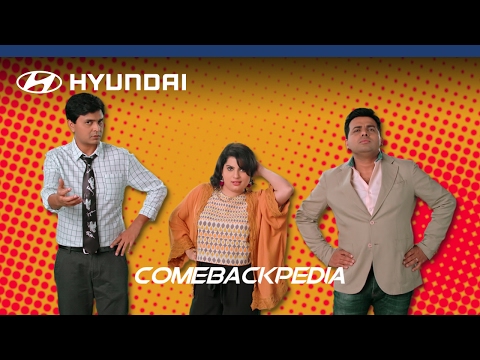 The TVC: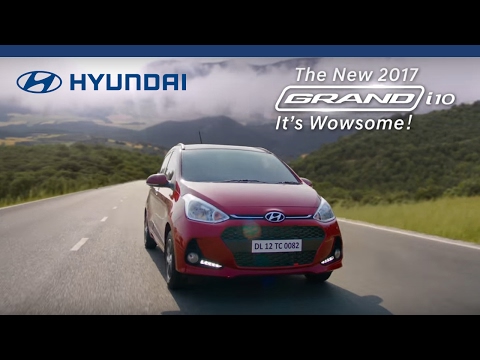 Credits:
Creative Agency: Innocean Worldwide India
Senior ECD: Talha Nazim
Senior CD: Sammy Ghai
Senior Copywriter: Aman Aggarwal Executive Director – Arjun Modayil
Senior GM: Smriti Chawla
GM (Digital Services): Abhishek Chhabra
Associate Account Director: Shobhit Mittal
Production House: Jamic Films
Director: Nikhil Rao
Producer : Akshay Uchil and Mekala Krishnaswamy
DOP: Gianni Giannelli