Tata Motors trusts Akshay Kumar to take care of its brand image
Besides products and solutions, Akshay will be actively involved in a host of innovative marketing and customer experience initiatives to be rolled out by Tata Motors for its commercial vehicles segment
Akansha Mihir Mota | Mumbai | January 4, 2017
Time has changed and so has the market and the target audience of commercial vehicles (CV). A few years ago, it would have been considered irrelevant to appoint a celebrity ambassador for the commercial vehicle segment. Now, it is considered as a good move by CV brands to hire celebrity endorsers and ambassadors. While MS Dhoni was appointed as Ashok Leyland's brand ambassador, Ajay Devgan has been the long run brand ambassador for Mahindra.
Appointing brand ambassadors for commercial vehicles is more of brand building activity. There need not be tangible benefits immediately.
Last week, Tata Motors commercial vehicle segment appointed Akshay Kumar as the face of the brand, with the launch of Xenon Yodha. Tata Motors' association with Kumar for commercial vehicles will be supported by a high-decibel, multi-media campaign, beginning in the first week of January 2017. Besides products and solutions, Akshay will be actively involved in a host of innovative marketing and customer experience initiatives to be rolled out by Tata Motors.
Mahindra-Ajay Devgan ad: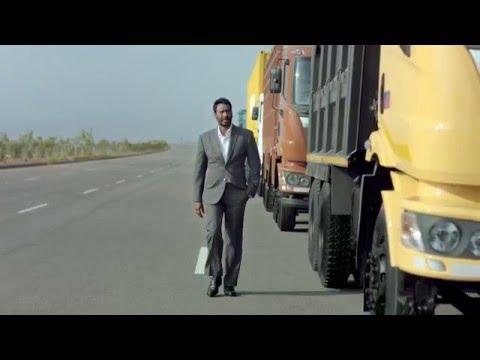 Ashok Leyland–Dhoni ad: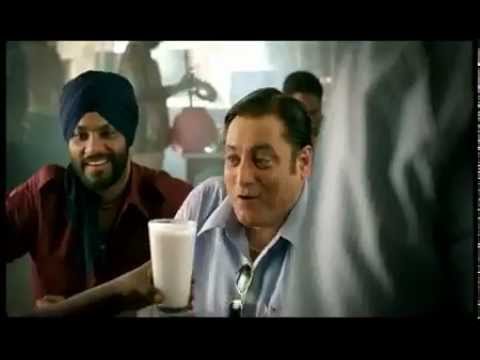 To play around creativity in the ads for this segment is very difficult. It has to be exciting. People are really not waiting to watch an ad on a commercial vehicle on television but when it is done, it has to be engaging.
The CV brand will launch four ad films for different brands on television from January 8. Many a time, it is questioned for using celebrities at various junctures. So does the category really require a celebrity ambassador?
Ravindra Pisharody, Executive Director, Commercial Vehicle Business Unit, Tata Motors, explained, "If you look at the target audience of commercial vehicle segment, it's mainly medium-literate or semi-literate category. Most of the transporters have started with very small beginning. Their method of entertainment is largely around cinema and sports and we are largely a male product group. So, our media focus has largely been on genres like films as well as sports. Therefore, I think it is very relevant. We did not start with a position that we have to have a celebrity for our brand. If we would not have come across such a good fit, then we would not have taken a celebrity."
The segment has witnessed a shift in the consumer behaviour. It does matter to the customers that who is the face of his CV. Pisharody said, "Marketing has two aspects. One is that product needs to be very strong. It has to perform and be profitable for the customer. But at the same time, he needs to have pride in the ownership. The status of the brand matters. These are two things that we do continuously to boost the brand of Tata. It's not about selling more vehicles. Subconsciously, the brand connects to his heart."
Seldom one gets to see advertisement in the category; the reason being the smaller target audience base and also CV brands cannot flush all their money into branding and marketing. Pisharody added, "The reason you don't see much advertising in the space is not that we will splurge media money. CV is a business to business product. In a smaller vehicle like Yodha and Ace, we do use media. We have been present on sports and news channels for many years now. For bigger trucks, it's usually a customer mix. We have truck exhibitions, where we call customers."
Tata Motors commercial vehicles mostly spend money on outdoors, television and then on digital and print.
Explaining the reason for not spending much on print as a media, Pisharody said, "Print is very expensive and wasteful and also some of our target segment may not be in a position to read that media. Television is very strong. When I say activation, it is also about customer meets. As we launch our products, we have customer meets at various centres."
Pisharody said, "It is not difficult but wasteful because media is expensive. In cars, you are catering to millions and millions of audience, whereas here the target audience is lakhs. So, we advertise on Doordarshan, which has the reach of crores and your pay for that reach, which is irrelevant. Only a few lakhs are really your target customers. After CVs like Ace and Magic, commercials have a bigger role to play. For bigger trucks, we continue to do below the line activation. Now that we have a brand celebrity, we are going to use him for bigger trucks."
The brand's demand comes from all the regions of India. But the industry size is such that North happens to be the largest region. 35 per cent of the country's industry size is from North. South and West would be about 22-25 per cent each and East is smaller as it is in every category. East is somewhere between 15-18 per cent.
The creative agency's take
Dhunji S Wadia, President, Rediffusion Y&R and Everest Brand Solutions, said, "Appointment of a celebrity for a brand helps in resonating the values of the brand through the celebrity. And in this case it is a perfect fit as Akshay Kumar epitomises all the values that the brand Tata Motors has always stood for. Not only does he stand tall for values like trust, reliability, performance but he is also a thorough professional and it was an absolute pleasure working with him."
Choosing Akshay Kumar is the right choice for the brand
Anirban Das Blah, MD, KWAN, said, "The people who buy commercial vehicles are typically self-made, first generation type entrepreneurs. You give them a brand ambassador who is also a self-made man and has a story of achieving success in life of his own. He is the kind of man with whom dealers can spend time at dealers' meet and sit and motivate; I think he is the perfect celebrity for a brand like Tata Motors CV space. Also, looking at the space, excluding South India, there is no better person than Akshay Kumar. Celebrities are not just for the ads. There are dealer meets and sales incentives kind of activities also. I truly cannot think of a better face for this category than Akshay Kumar."
To create awareness about the brand
Ramanujam Sridhar, Founder and CEO of brand-comm, said, "The profile of commercial vehicle owners is changing. Many of these categories were not advertised earlier, but now they have started to advertise. Unlike earlier, where most of the things used to be B2B, many of these are becoming B2C. There can now also be a single vehicle owner also. There are people who have two to three vehicles. These are people who belong to a different socio economic class. New opportunities are emerging. Appointing celebrities is the easiest way because there is an instant recognition of the product. Akshay Kumar is the right choice for small towns, people who want to become entrepreneurs and consider CVs as an investment option and if you look at that, then the choice of celebrity is fine. Use of celebrity is to create awareness."