Retrospect 2016: Roll call of India's most awarded campaigns
For the Indian advertising industry, 2016 was a fairly rewarding year at international awards shows. Here are some of the campaigns that made a mark at the top award shows  
Roshni Nair | Mumbai | January 4, 2017
Awards play an important role when it comes to any field and it is no different in advertising. When hard work, dedication and talent get recognised, it is encouragement to do even better. Some name and fame go a long way in bringing out the creative juices and raise the bar. Last year, the Indian advertising industry put up a good show at all the major awards. Best Media Info takes a look at thesewinning Indian campaigns. Here's to more such campaigns!
Dads #Sharetheload from BBDO for P&G's Ariel Matic
Any list that acknowledges the best and most celebrated ad campaigns would be incomplete without BBDO's 'Share the load' campaign for Procter & Gamble's Ariel Matic. The campaign bagged a Glass Lion at Cannes Lions 2015, a Grand Prix at 2016 Warc Prize for Asian Strategy, three Pencils at D&AD and a total of 15 metals including a Grand Prix, and four Gold, two Silver and eight Bronze medals at Spikes Asia. The campaign that challenges the stereotype that laundry is essentially a woman's job uses a dad and his guilt over never helping his wife with household chores as the basis for telling a story that moved people globally. The campaign caused a social media storm, garnering over 50 million views in just 50 days.
Also read BestMediaInfo's article on the campaign:
It's time to #ShareTheLoad again – through a father's eyes
Beauty Tips by Reshma from Ogilvy for Make Love Not Scars
This hauntingly beautiful campaign turns the stigma attached with acid attack victims on its head and also manages to bring the hazards of freely available acid to the fore. The campaign won a Glass Lion at the 2016 Cannes Lions Festival of Creativity, two Pencils at D&AD for Creativity for Good and Digital Marketing, and a Gold, Silver and Bronze at Spikes Asia.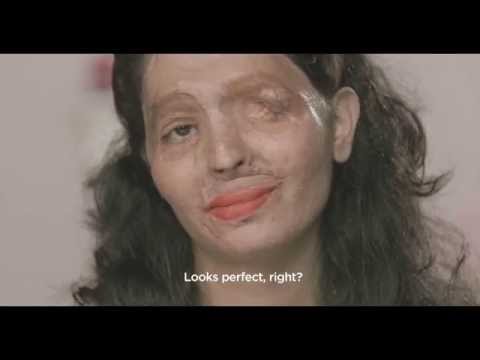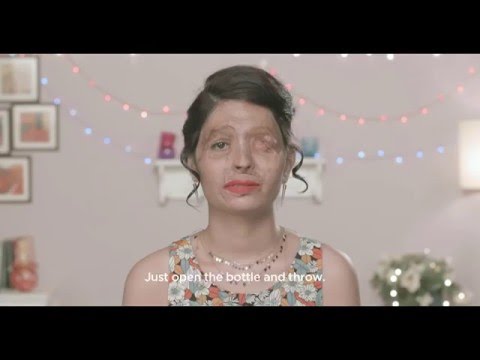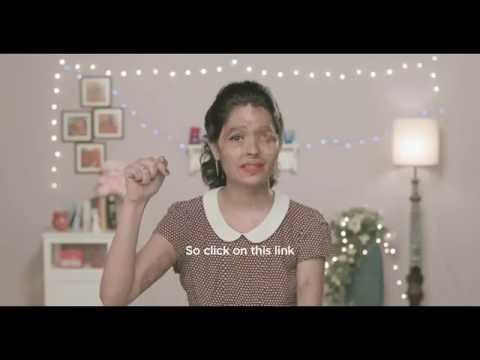 Also read BestMediaInfo's article on the campaign:
ReshmaQureshi makes a powerful case for ending sale of acid 
Touch the Pickle from BBDO for P&G
A host of ridiculous restrictions plague the life of women in India. One of the stigmas that women have to live with is the one attached to menstruation. Don't go to the temple, don't touch pickles are just some of the rules that govern women during that time of the month when a normal bodily function is demonised. Whisper, one of the biggest sanitary napkin brands in the country, took it upon themselves to take on this prejudice head on along with BBDO. Touch the pickle was a revolution. The campaign bagged a Grand Prix in the Glass Lions category at the Cannes Lions International Festival of Creativity 2015 and a Wood Pencil at D&AD Impact Awards 2016 under the category Community. The campaign also took home a Gold and the Asian First Special Awards which carries a cash prize of $1,000, at Warc Prize for Asian Strategy 2015.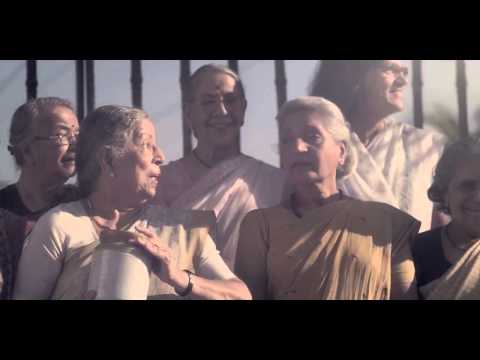 Bajaj V from Leo Burnett for Bajaj
There is no better testament to the power of an idea like Bajaj V. When a war hero and an entire nation's pride INS Vikrant, a warship, was sent to the shipwrecking yard, there was widespread disappointment. But in stepped Bajaj and turned the tide on the whole thing by buying the metal of the ship, refining it and launching Bajaj V. Leo Burnett, take a bow. The campaign won a Bronze Lion in Cars and Automotive Products and Services sub-category at Cannes Lions 2016. The campaign also took home a Bronze at Warc Prize 2016.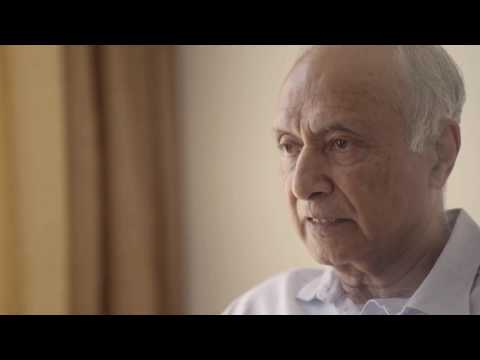 Also read BestMediaInfo's article on the campaign:
Bajaj V urges Indians to feel patriotic everyday 
A giant's story from Publicis for Ambuja Cement
No one would associate helplessness to The Great Khali. But to stand out you have to dare to be different. This hilarious campaign by Ambuja Cement that shows The Great Khali struggling to lead a normal life sends across this message like nobody and nothing could. The campaign bagged a Bronze Lion in the Film Craft Lions category at the 2016 Cannes Lions Festival of Creativity, five metals at Spikes Asia and a Pencil at D&AD.
Also read BestMediaInfo's article on the campaign:
Ambuja Cement's strong solution for Khali's 'giant' problem 
Dipper Condoms from Rediffusion Y&R for Tata Motors
Who would not have seen the line "Use dipper at night" painted across millions of trucks plying on Indian highways. Tata Motors and Rediffusion Y&R used the fact that around 6 million trucks in India have this message painted on them to bring a whole new entity into existence – Dipper Condoms. As a result, the ubiquitous message asking drivers to dim their light while driving at night became something more. Condoms, in colourful packaging, were distributed at health clinics, service centres, highway eateries, petrol pumps and convenience stores, creating awareness about safe sex practices. The campaign won a Silver Lion at Cannes and three metals Spikes Asia.
Dancing letters from McCann for Maharashtra Dyslexia Association
This charming little initiative endeavours to educate people about dyslexia, recreating the struggles one faces while suffering from dyslexia. If you have seen Aamir Khan's TaareZameen Par, then you might have some knowledge about dyslexia and the complexities that arises with the condition. Maharashtra Dyslexia Association along with McCann Worldgroup has tried to give voice to the condition by making an innovative book that address common problems people encounter while batting dyslexia. The campaign bagged a Silver and Bronze in the design category at Cannes Lions 2016 and a Bronze at Clio Awards,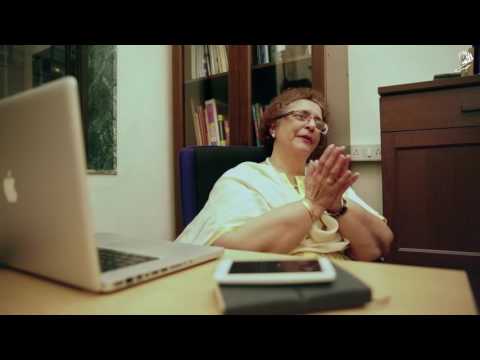 Slums for worms from Medulla for GSK
Counting among the many things that the country is famous or infamous for is that it is home to Asia's largest slum – Dharavi in Mumbai. But what is common between a slum and worm infestation, you ask? A lot if Medulla and GSK are to be believed. Like slums crop up anywhere, so do worms. Keeping this insight in mind, the Slums (Housing Colonies) for worms campaign was kick-started. A life size intestine, infected with slums (a metaphor for worm colonies) was created using materials generally found in slums. The final result was both impactful and a little disturbing. The campaign won a Bronze (Print and Poster Craft: Art Direction) and a Silver Lion (Standard Print) at Cannes Lions 2016 and two Gold Awards at the Clio Health Awards 2016. Here is a video on how it all came to be:
Last words from Medulla for IAPC
It is a huge burdento be the keeper of secrets and messages for those who will now never come to back to say the words themselves. This superbly made campaign tugs at the heart strings for all the right reasons. This campaign by Medulla for Indian Association of Palliative Care (IAPC) is a compilation of last words that nurses have heard from the mouths of their dying patients. This one is a tear jerker. The campaign won two Gold Lions in the 'Integrated Campaign' and 'Digital: Online Video' sub-categories and a Silver Lion (Digital: Social) at Cannes Lions, a Gold Award at Clio Health Awards 2016 and two Bronze Spikes at Spikes Asia 2016.
Rajasthan Tourism Logo Reveal from Eeksaurus
Rajasthan, the land of sand dunes, got a fitting tribute in this campaign from Eeksaurus. The exceptional sand animation video brings to life the heritage, culture and vibrance of the desert state like nothing else. The campaign won a pencil in the animation for film advertising category at D&AD 2016 and a Bronze Spike at Spikes Asia.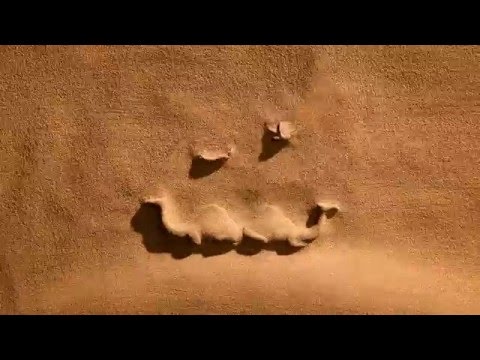 Also read BestMediaInfo's article on the campaign:
Rediscovering timeless Rajasthan
Blood Banking from JWT and Mirium India
Humans are selfish by nature but self-preservation is also a visceral need. When JWT and Mirium India realised that people were hesitant to donate blood for others in need, they came up with an ingenious idea to help combat the issue. People now only had to donate blood for themselves. Like storing grain for a rainy day, the Blood Banking app allowed people to save their own blood for a crisis. The app also allowed users to help other in need by making it possible to donate with the click of a button. The campaign bagged a Silver in Design at Cannes Lions 2016 and a total of two Silvers and three Bronzes at Spikes Asia.
https://www.jwt.com/en/bangalore/work/bloodbanking/
6 pack band from Mindshare and Y Films for Brooke Bond Red Label
A heritage tea brand and a transgender band. Doesn't quite fit well together? You will be mistaken. A lot of stigma is associated with the transgender community in the country. They don't get decent jobs, they are discriminated against and assigned to lives of alienation and neglect. But Brooke Bond Red Label along with Mindshare and Y Films came together to give birth to world's first transgender band and they and an absolute delight to watch. The campaign won a Cannes Grand Prix Glass Lion at Cannes Lions 2016 and a Bronze at Spikes Asia 2016.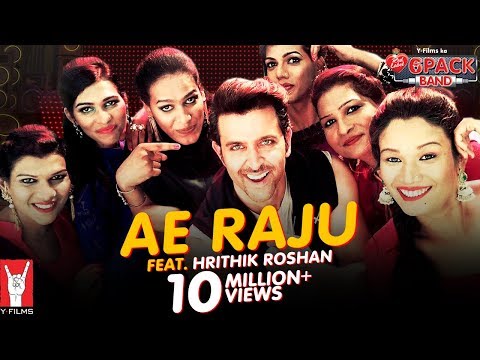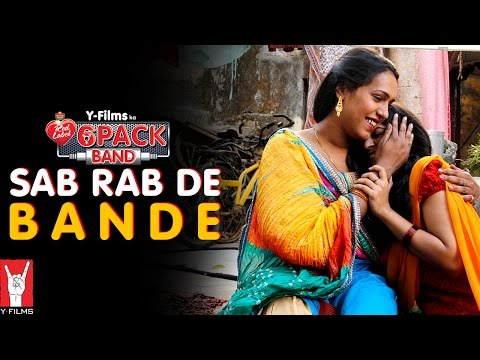 Also read BestMediaInfo's article on the campaign:
Brooke Bond Red Label's 6-Pack Band: How it became a story worth watching again and again
Never too old from L&K Saatchi & Saatchi for Thomas Cook
This one is for the wander in all of us. The daily grind of life often consumes all our time leaving little time for anything else. This piece of brilliance from L&K Saatchi & Saatchi for Thomas Cook tells the story two such people. No one is ever too old to see the world. This one gives me hope. The campaign won a Silver Lion in Casting and Performance sub-category at Cannes Lions 2016.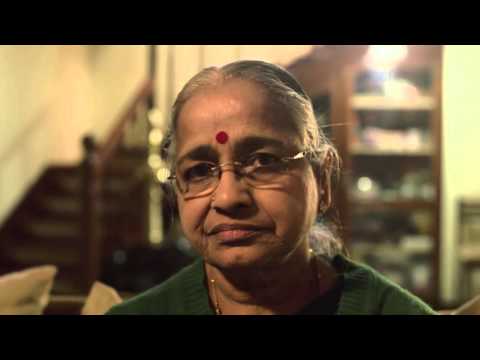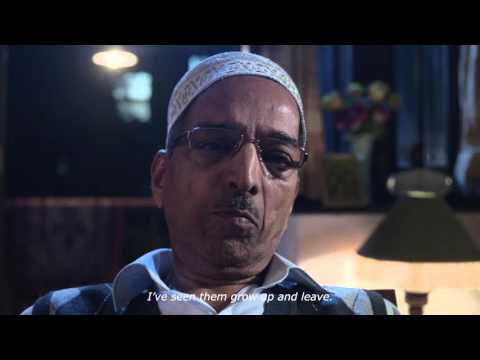 Night Kills Day from JWT for Sleep Apnoea India, Neurology Sleep Centre
The grisly pictures, featuring a fisherwoman, mechanic and a milkman, talked about the dangers of Sleep Apnoea, a condition where the walls of the throat relax and narrow during sleep, interrupting normal breathing. The campaign bagged three Bronze Lions at Cannes in the Photography sub-category.
Magician from McCann for PNB Metlife Insurance
Life has the ability to throw a curveball when you are least expecting it and this campaign from PNB Metlife captures the unpredictability of life beautifully. A man and his family go to a village mela. There they encounter a magician who beckons the father for a magic trick. The man steps forward. The magician after and show and drama, to everyone's delight manages to turn the man into a pigeon. What happens next? It will be best if you watch it for yourself. The campaign won a Bronze Spike at Spikes Asia 2016.
Also read BestMediaInfo's article on the campaign:
PNB Metlife's ad sheds light on unpredictability of life in a light-hearted manner