Parle Glucose to Parle-G: Journey of India's most loved biscuit
From 'Swaad Bhare, Shakti Bhare' to 'Vo Pehli Waali Baat', the brand has managed to remain a bestseller. BestMediaInfo met Parle G Marketing Manager Mayank Shah and Dhunji S Wadia of Everest Brand Solutions to trace its journey
Akansha Mihir Mota | Mumbai | June 30, 2016
Parle-G is so much engrained in our lives that nobody would believe that glucose biscuits were earlier considered a western snacking item. People have memories and stories to share with the brand. A tea shop owner in Jaipur has written a poem for the brand and always serves Parle-G biscuit packets complimentary with the tea. Recently, a creative film production house prepared a tribute video for Parle-G.
Link to the video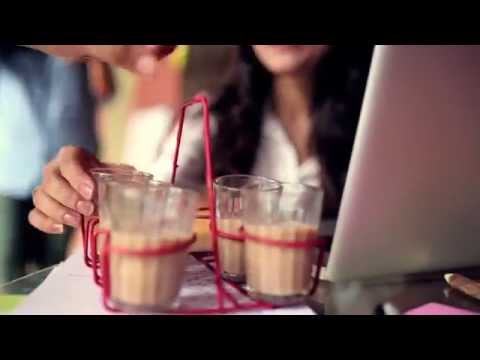 Started by Mohanlal Dayal Chauhan way back in 1929 at Vile-Parle, a Mumbai suburb, Parle Products first launched an orange candy and then other confectionaries before entering the biscuit segment 10 years later in 1939.
Parle-G's inception and journey
During the pre-Independence times, biscuits were considered a premium product as most of it was imported. A few Indian companies manufactured biscuits but they were very costly.
Mayank Shah, Deputy Marketing Manager, Parle Products, said, "The promoters thought that why can't we have a biscuit made in India, meant for Indian people and accessible to the common man. It was with this philosophy that this brand was launched in 1939 and was called Parle Glucose biscuits."
Since then biscuits are considered as any other Indian snacking item. The brand has stayed true to its philosophy. It is consumed by everybody today; from a person sitting in a high rise in Nariman Point to a person somewhere in Dharavi.
Pre-liberalisation, Parle-G's growth was slow as India was a closed economy. There was the quota system and licensing was predominant. Shah said, "The brand definitely grew gradually but we were not able to scale up our capacity then due to many restrictions. There was the License Raj, permits and quotas in raw material. So, the growth was slow."
After the 1991 Liberalisation Policy, the category saw an explosion, and the category was taken over by big players and the smaller players had to call it quits. Till 1991, biscuits were defined by Parle-G as 70 per cent of the biscuit market was Parle-G. Until 2001, 60 per cent of the biscuit market was glucose and 80 per cent of that was Parle-G. So, almost one in two biscuits sold until then was Parle-G. In 2003, almost 60 per cent households were single-biscuit category consumption and only glucose was consumed. The percentage number has gone down and about 15 per cent to 20 per cent households consume glucose biscuits.
As Shah explained, "New categories have come in and the number of brands has grown. Within categories also, we have a huge augmentation."
Parle-G has a very wide market reach due to its widespread distribution network strength. It is available to customers from big metropolitan cities to smallest of villages. However, compared to its competitors, it has more focus and penetration in rural and suburban areas than city areas. A major reason is the strategic location of its manufacturing units, which are closer to rural and sub-urban areas.
Who is the girl on the pack?
Well, nobody knows who that girl is but definitely people have cooked up stories about her! They have assigned names of their own and others just caught on to them. Some say that she is Neeru Deshpandey from Nagpur, if you believe a post on Quora where a user raised a question about the identity of the evergreen Parle-G kid. Then a few say that that the picture was clicked when she was four years and three months old and hails from Bandra, Mumbai. Another name given to her is Gunjan Gundaniya.
Breaking all the myths and grapevine, Shah said, "If we talk about the brand, the core target audience are the kids. The packaging was done then in a way to attract not just the kids but also mothers."
Dhunji S Wadia, President, Everest Brand Solutions, added, "To put all the folklore to rest, it's actually an illustration done by Everest back in the 60s."
Parle Gluco becomes Parle G
In 1982, the brand underwent a massive re-imaging phase with the help of Everest Brand Solutions. Before 1982, Parle-G was called as Parle Gluco. The competition increased as other brands also started using the term gluco in their packaging as gluco was considered as a short form for glucose. Later, the name Parle-G was coined.
Shah said, "We didn't leave the term glucose. So, it was Parle-G and below it was written 'Original Gluco Biscuits'. It was then for the first time that we rolled out our first TV commercial 'Dadaji campaign'. Many others tried copying and competing with us. Britannia also came up with glucose biscuits, which was a huge competition and others also entered the category."
Parle-G mostly focused on television advertising since its first television commercial on Doordarshan. "Reaching out to everybody was not easy, mostly the rural and lower strata of the society where literacy was an issue. It is not that we didn't advertise on other platforms but it was mostly Doordarshan then," Shah explained.
Everest Brand Solutions has handled the Parle-G product since its first rebranding to the recent advertisement. A few other agencies also came but Everest Brand Solutions managed to retain Parle-G's account. Wadia said, "Because of the glucose content, it was initially promoted on the platform 'Swaad bhare, shakti bhare' (full of taste and energy)."
The Dadaji campaign: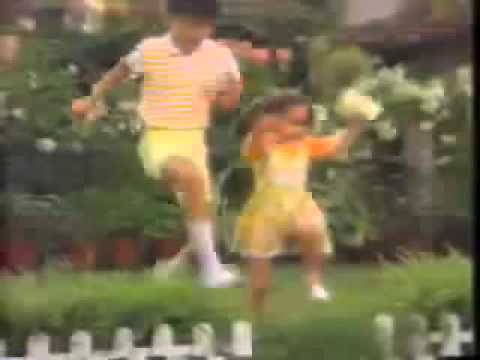 Landmark campaigns that made the brand
Before 1993, Parle-G sold on the philosophy of tasty healthy snack meant for energy. Later, the brand planned to tap the emotional value. So, the brand came up with the campaign showing the philosophy of caring, sharing and honesty. This campaign was also done by Everest Brand Solutions.
The campaign: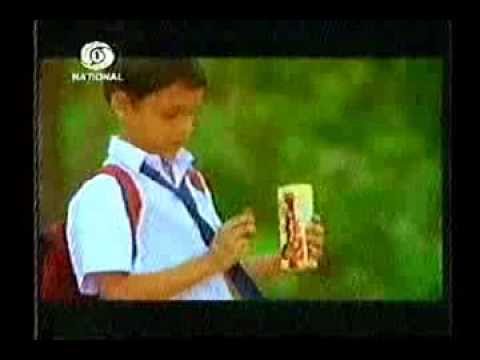 Prior to 1991, Parle mostly focussed on the West and North markets. Britannia focused on the South and East markets. Britannia used to produce Milk Bikis and Marie biscuits.
Due to the restrictions those days, companies avoided entering newer territories. In 1991, when the liberalisation policy came in, a lot of companies started augmenting their capacities and going out to newer geographies.
The most credible attempt to compete with Parle was by Britannia in 1996 when they launched Tiger biscuits. Britannia took advantage of the liberalised policies and started producing glucose biscuits in South and East before Parle could really move in and tap those markets. In terms of investments also, they put a huge amount behind Tiger. In those days, when celebrity endorsements were a big thing, they had big names to promote the brand.
Parle came up with a campaign, 'Jam ke khao, kuch ban ke dikhao', to counter Britannia.
Shah said, "After that we did some regional campaigns to tap the South and East markets as we were facing tough competition there. We came up with a campaign that talked about the ingredients of the brand. Milk was a premium product in south and east and those were milk-deficient markets. Taking an advantage of that we talked about Parle-G containing milk, 'Doodh ki Shakti', in campaigns and entered those markets.
In 2003, the brand did a big research and found that Parle-G was one brand that was primarily considered a product made for energy and realised that this understanding of the product was pretty mono-dimensional. It was then that they decided to give it a little emotional hearing and make it something beyond just energy.
Shah said, "We came to the insight that we could be a brand that can help kids to be really smart. Mothers wanted their kids to be all-rounders. They had immense trust in the brand. That was a phase where India was seeing a huge amount of psychological change and attitude towards kids. Prior to this, parents told them categorically that either be an engineer or doctor. From there to being open to allowing their kids to look at other professions and participate in other things, beyond academics is something that started in early 2000. We tapped that particular sentiment and were able to come up the campaign 'Parle-G, G maane genius'."
Wadia added, "Over time this has evolved into not just physical strength but also getting a cerebral advantage because of the wholesomeness of the biscuit. That's when we created the 'G' for genius campaign."
In the campaign, the brand talked about mental agility on the campaign. This was a campaign done to move the brand away from mono-dimensional to multi-dimensional imagery that it has today.
The Parle-G maane Genius ads: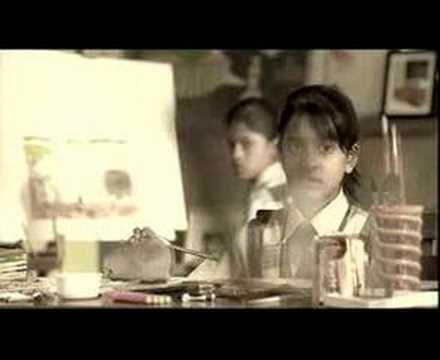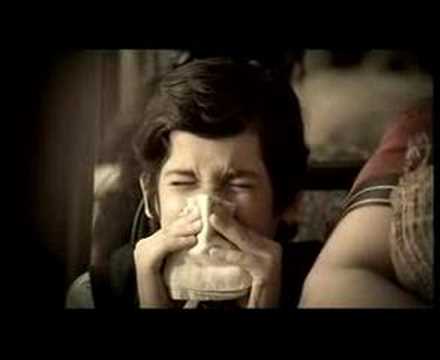 For adults, they did another campaign, which was more about talking to people how big this brand is and making them feel proud about it. They came up with advertisements under five different heads: affordability, mental agility, physical strength, filling and taste. These ads were testimonial in nature. They showed people talking about their own story associated to the brand.
Until 2005, all the Parle-G campaigns were done by Everest.
Enter Grey
It was in 2006 that the brand moved to Grey Group India.
Giving the reason for the shift, Shah said, "What happens at times is that when you have been working with an agency for a long time, you hit a saturation point in creativity terms. That is the reason that you will look at other agencies and see if you can get something new out of them. Honestly, it's very healthy for our brand to do that rather staying with just one agency. Nothing is offered to the agencies on a platter, each time when we call a pitch all the agencies enter to win the account."
Grey came up with the campaign 'Parle-G Hindustan ki taakat'. The concept behind the campaign was the pride associated with the brand. As an Indian brand it is the world's largest selling biscuit brand in the world. It showed various people consuming the biscuits in different situations and showed how people get strength in various conditions. They correlated it with the strength that one derives out of the brand.
 'Hindustan ki Taakat' campaign: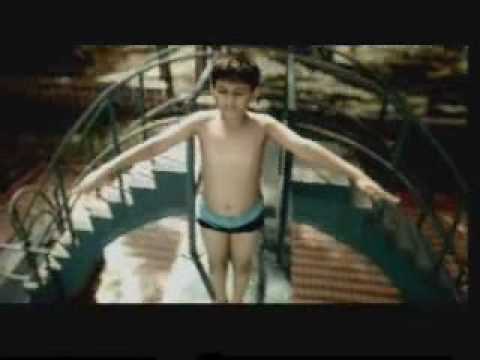 Around 2008, the brand brought in actor Amir Khan after the release of the movie 'Taare Zameen Pe' and before the release of 'Ghajini'. They incorporated the chemistry shared between the 'Taare Zameen Pe kid' and Amir's character in 'Ghajini' to come up with an ad and brought forward the genius philosophy of the brand.
The Amir Khan ad: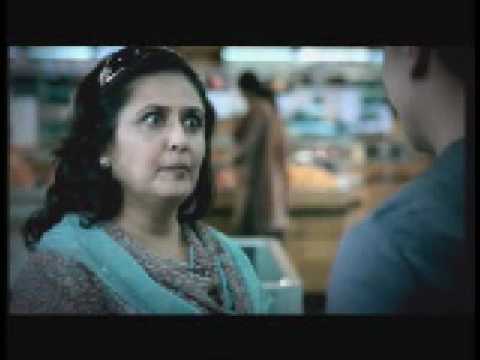 In all the campaigns, the brand stuck with the philosophy of 'G Maane Genius'.
And then came Ogilvy & Mather
In 2010, the brand decided to talk about something on the same lines but raise the bar. "That's when we started thinking of our new campaign. It was really difficult at this time because we had talked about physical and mental strength already. We took some time and came up with a campaign, this time with Ogilvy & Mather," Shah said.
Explaining the concept of the brand, he said, "The idea was that the brand needed to move beyond rational and emotional benefits. The brand holds immense value in people's lives now. Being so old, it has some heritage attached now. Therefore, we decided to stand up for something and we need to talk to the parents and tell them how we need to raise the genius."
The brand did a lot of research and feedback studies and came to the conclusion that not many Indian parents encourage creativity in kids, which becomes a hindrance for them to pursue a career in the field of art, literature and creativity. That is when they came up with the campaign, 'Roko Mat, Toko Mat' in 2013.
Shah explained, "The idea behind the campaign was to talk to the parents and give their kids a free hand in terms of pursuing what they want in terms of encouraging their creativity. Because most of the time what happens is that we try to live our dreams through our kids. We got the best people from the industry to work on it. We went to Gulzar Sahab to create a nice jingle. Music was given by Clinton Sergio, Vishal Dadlani is the music composer and the voice was given by Piyush Mishra. That was the last campaign that we did in 2013. The tagline was 'Aao banaye kal ka Genius'."
'Roko mat Toko mat' campaign: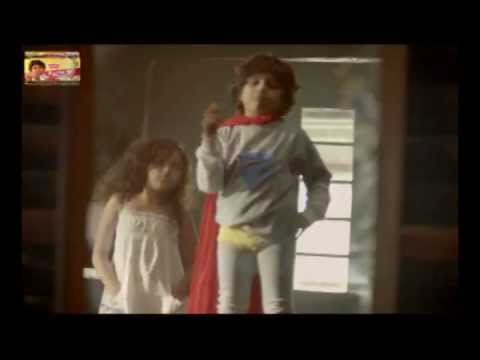 Mentioning how the competition reacted to it, Shah said, "Immediately after our campaign broke, in six months Horlicks came with a similar campaign for their product Prominds. Two to three situations are taken straight out of our campaign. Then Bournvita also came with a similar campaign. In fact the recent campaign of Bournvita 'Marks don't matter' is also on the similar lines."
Re-enter Everest
After that, the brand moved back to Everest Brand Solutions and the last campaign they did was 'Vo hi pehli wali baat' in 2014. It was on the nostalgia associated with the brand: a lot of things have changed but this is one brand that has not changed.
Throwing light on the commercial, Wadia said, "Through the series of five-second TV commercials, a first in Indian advertising, we reinforced the quality of the brand – 'Wohi Pehle Waali Baat'.  In a set of eight commercials we show people in different scenarios, talking of the changes over the years, when a protagonist talks about Parle-G – Wohi Pehle Waali Baat."
'Wohi Pehle Waali Baat' campaign series: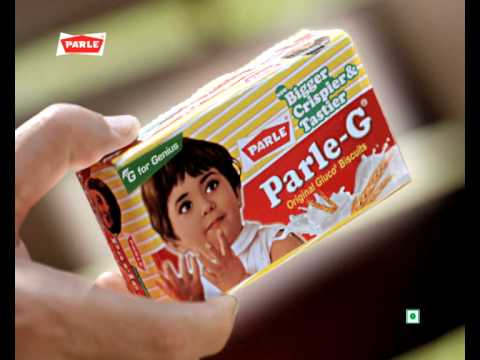 Easy identity: Packaging over time
Until the late 70s and early 80s, Parle-G was called Parle Glucose biscuits. Looking at the success of Parle-G, many other brands came up with glucose biscuits. It became difficult then to differentiate brands. When people asked for glucose biscuits, the shopkeepers used to give any glucose biscuit pack then.
Shah said, "That was the time when we decided to move away from the very functional thing of offering just glucose biscuits. We didn't want to restrict ourselves. So, it was then we changed from Parle Glucose to Parle Gluco.
To appeal to the people back then, the earliest packaging had a village scene showing a girl standing with a bucket in her hand and cows standing behind her.
Shah said, "Parle Gluco was not a big branding kind of a thing back then. People treated it as the abbreviation of glucose. In fact, to the extent that many others also started using gluco."
For decades now, consumers recognise the brand by just the packet. Initially, it was a yellow wax-paper wrapper with a baby's face on the front, along with its brand name and company's red-coloured 'Parle' logo. Many regional biscuit makers duplicated the pack style and colour and sold their low quality biscuits. In order to avoid such duplication and keep costs down, Parle-G now comes in low-cost plastic covering. Using the automatic packaging and printing facilities, its manufacturing unit now produces 160 packets a minute.
Around 2001, the Parle-G underwent a massive packaging change from wax paper to BOPP (biaxially-oriented polypropylene), which is the plastic wrapper. This was a successful makeover by the brand.
Any change is not accepted easily by consumers. Shah elaborated, "Making any changes was a big challenge as its distribution network was huge. The biggest problem the brand was facing back then was unorganised segments. So, a lot of lookalikes happened. The initial reaction we received was that the product was a duplicate. We again did a successful campaign to communicate to our consumers and tell that we have changed from the wax paper to BOPP."
Shah further said, "We have retained certain elements – the font, the girl on the packet, colour and stripes. We tried and contemporised every time; from horizontal yellow lines to vertical, then inclined and also criss-cross. The only thing that has remained constant is the little girl on the pack."
Wadia gives an insight into the packaging. He said, "The key reason for retaining the original stripes and the iconic baby is the brand's visual association with these key mnemonic elements. The brand is sold in the smallest towns – it is the only brand you can buy at locations like a village of 100 people near the Indo-Pak border. Many of our consumers may not be able to read. This helps them recognise and pinpoint Parle-G among the clutter of brands. The modern packaging helps us deliver the highest quality standards that Parle-G is known for. Distinctive packaging with informative labelling gives it an added advantage over its rival brands."
Throwing light on the success of the brand, Wadia said, "One of the key reasons of the brand's success over the years is the quality that people swear by. Many doctors recommend only Parle-G to patients during recovery time because of its reliable quality. Mashed Parle-G biscuit in milk is the standard baby food in many parts of the country even today."
India is still happy with Parle-G. Do have one with your cuppa as you read this.