Hamdard's Safi reveals why daughters hate their mothers
Conceptualised by Rediffusion Y&R, the TVC uses a strong and stark expression of "I hate you mom" to highlight daughters' envy of their mothers' flawless skin that they want as an inheritance
BestMediaInfo Bureau | Delhi | October 27, 2015
Hamdard Laboratories (India), has launched a new campaign for Safi, a natural blood purifier. In their latest TVC, conceptualised by Rediffusion Y&R, a strong and stark expression of "I hate you mom" is used, but subliminally layered with the thought of love because it's the daughter's envy of her mother's flawless skin, her beauty, that she wants as an inheritance. What makes her anxious is her patchy skin, acne and pimple that hits her confidence.
The mother-daughter relationship is the most powerful bond in the world, and sets the stage for all other relationships. A teenage girl always dreams about having beautiful and glowing skin just like her mother. But for daughters, adolescence is the most difficult phase and the growing years with acne/ pimple stake their toll. The young women go through a phase of low self esteem and blame mothers for not having given them the flawless skin just like theirs. Even the chemically treated creams and topical lotions don't help much to get smooth and flawless skin, which needs to be purified from within, to eliminate the toxins due to dust and pollution in the environment.
Hamdard has planned 360-degree promotions for Safi across TV, online, print, outdoor and social media.
The campaign has been shot by Film Farm Productions.
Mansoor Ali, Chief Sales and Marketing Officer, Hamdard Laboratories, elaborated, "Safi has always been positioned as a natural blood purifier that acts from within. The product is based on the herb-based Unani system of medicine and works from within the body, addressing the root cause of skin problems. The deep-rooted action of Safi, as opposed to topical applications, is the key differentiator. Safi is an effective pimple fighter, healing the skin and making it look radiant naturally.The whole concept of 'Ragon Mein Khoobsurati', playing on a deep consumer insight of young girls envying their mothers' flawless skin is the idea behind the new Safi TVC. The girls then realise that the solution lies within, and Safi is what gives them that inner beauty. This new campaign will help us get new users, while retaining the huge loyal base of existing ones. Not positioned only for women, there is a boy version too of the campaign."
Nilotpal, Brand Manager, Hamdard Laboratories, added here, "In purposive category like pimple, acne & skin care, emotion & anxiety drives the brand selection. Basis this insight, the new campaign attempts to establish the relevance of the brand in everyday life of the TG. Creative hook of the campaign is based on the fact that 'the daughter's envy of her mom's flawless skin and her beauty that she wants to get as inheritance', but unfavourable environmental conditions make it difficult. That's where the need of Safi arises, which helps you get rid of the root cause of your skin problems."
Jaideep Mahajan, NCD, Rediffusion Y&R, explained, "The hormonal transformation of a teenager is accompanied by turbulence. Physically, the results are acne, pimples, etc., but mentally it leads to anxiety, low self-esteem, an inferiority complex, along with a constant state of angst. Often, teenaged girls start blaming their mothers because they believe that their mother's flawless skin should have been their birthright. This angst has been summarised as 'I Hate You, Mom'. Of course, the hatred is misdirected as well as momentary and will disappear once the blemishes do. Thanks to Safi's blood purifying properties."
Suman Verma, Head of Operations, Rediffusion Y&R, added here, "Adolescence is a very difficult time for children and their parents, and it tends to happen in girls earlier than in boys. This is the time, thanks to puberty and hormonal changes, that most youngsters – boys & girls – go through a breakout phase. The acne/ pimple stage of life takes its toll on both the genders. While boys manage it better, it is the young women who go through a phase of low self esteem and diffidence and blame moms for not having given them flawless skin. The current Safi film is based on such insight."
Elaborating on the making of the campaign, Pranav Harihar Sharma, ECD (North &West), Rediffusion Y&R, and also the director of this film, "#Ihateumom explores a new dimension of a mother-daughter relationship. Accusing your mother for your skin problems with a word like 'hate' is strong, but the age group we are talking about here is the age of impatience, overreaction and complaints. While taking the film from paper to reel, as a director my effort was to get the emotions genuine and I think all the 12 girls in the film have done a great job. How I reached these 12 girls from the 121 that I auditioned is an interesting story I will save for some other time."
The TVCs: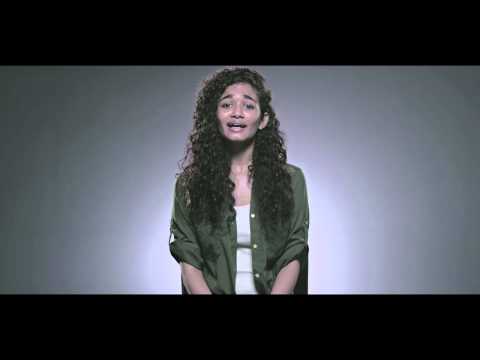 Credits:
Client: Hamdard Laboratories
Brand: Safi
Mansoor Ali: Chief Sales & Marketing Officer
Nilotpal Singh: Brand Manager
Creative agency: Rediffusion Y&R
Rahul Jauhari: CCO
Jaideep Mahajan: NCD
Pranav Harihar Sharma: ECD – North and West
Amrita Bhadury: Business Head
Servicing Team: Rohit Kumar, Sakshi Kapoor
Production House: Film Farm
Producer: Anirudh Bagchi
Director: Pranav Harihar Sharma