Center Fruit gets ready to paint the town blue with new gum!
The campaign, created by Ogilvy & Mather, Mumbai, carries forward the brand's positioning of 'lip-smacking, rib-tickling gum', except that this time it also turns the tongue blue
BestMediaInfo Bureau | Mumbai | October 11, 2013
Confectionery major Perfetti Van Melle India (PVMI), recognised for its product innovation, has launched an interesting product, 'Colour Your Tongue', under its flagship chewing gum brand Center Fruit. The product's unique proposition is that it turns the tongue blue when chewed, aptly portrayed in the new television commercial. The campaign has been created by Ogilvy & Mather and is currently on-air across kids' channels and select GECs. The product comes in a mono pack and is priced at Re 1.
Mandar Keskar, Category Head – Gums, Perfetti Van Melle India, said, "We, at Perfetti, believe in doing something distinctive with every new launch. Center Fruit 'Colour Your Tongue' is meant for all those with a taste for some fun. It is not only a completely new flavour offering but also provides an exciting experience of turning the tongue blue when chewed – a sure shot delight, especially for our younger consumers."
The commercial revolves around a kid in an examination hall, who realises that he has run out of ink in the middle of the exam. His friends and the class teacher do not prove to be of much help. In a moment of inspiration, he pops in a Center Fruit – Colour Your Tongue and his tongue turns blue. He then proceeds to write the exam with his blue tongue and 'laplapaos' his way out of a sticky situation. The commercial not only brings out the fun of colouring your tongue blue but also shows how a kid is able to think on his feet."
Anurag Agnithotri, Group Creative Director at Ogilvy & Mather, Mumbai, explained, "Colour Your Tongue is a very innovative product. When consumed, it colours your tongue blue. And this innovation goes hand in hand with Center Fruit because the brand is all about tongues wagging. In the TVC, we have tried to demonstrate the fact that it turns your tongue blue in an equally innovative way."
Regarding the concept behind the campaign, Agnihotri further said, "Center Fruit's positioning, as demonstrated in its past campaigns, is about a 'lip-smacking, rib-tickling gum'. The 'Colour Your Tongue' campaign has been developed to incorporate this positioning along with highlighting the additional interesting feature of this new product – that it colours the tongue blue when chewed. And since the product is primarily targeted at kids, the TV commercial has been designed in a way so that it strikes a chord with this consumer segment."
Launched in 2006, Center Fruit is country's first fruit-flavored, liquid-filled gum and comes in a variety of flavours including Tutti Fruty, Strawberry, Watermelon, Sweet Mango and Mingle which is India's first dual colored, dual flavoured liquid filled gum. Over the years, Center Fruit has kept tongues wiggling in laughter with its 'Kaisi Jeebh Laplapayee' campaigns, in line with the positioning of 'the lip-smacking, rib-tickling gum'.
The TVC: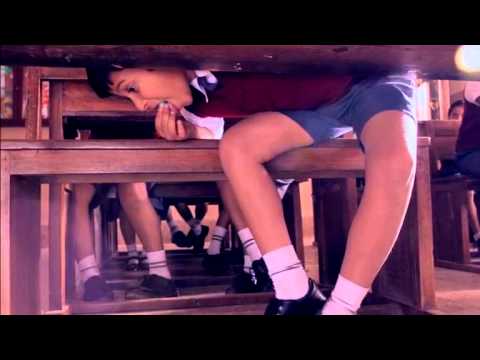 Credits:
Agency: Ogilvy & Mather, Mumbai
Creative Team: Abhijit Avasthi, NCD; Anurag Agnihotri, Group CD; Ashish Naik, Sr. CD; Nasrullah Husami, Creative Controller
Account Management: Kapil Arora, President – Branch Head, Ogilvy North; Antara Suri, VP – Client Services; Parul Madaan, Account Director; Vaibhav Bharadwaj, Senior Account Executive: Mithila Manhas, Account Supervisor